Lights for life-food to live 2017 Chapanala background
An explanation of the underlying problems in Karbi-Anglong landscape.
Chapanala in Assam was chosen for NWA's first large scale Human Elephant Mitigation effort in Assam/India in collaboration with Green Guard Nature Organization (GGNO) and Assam Forest Department.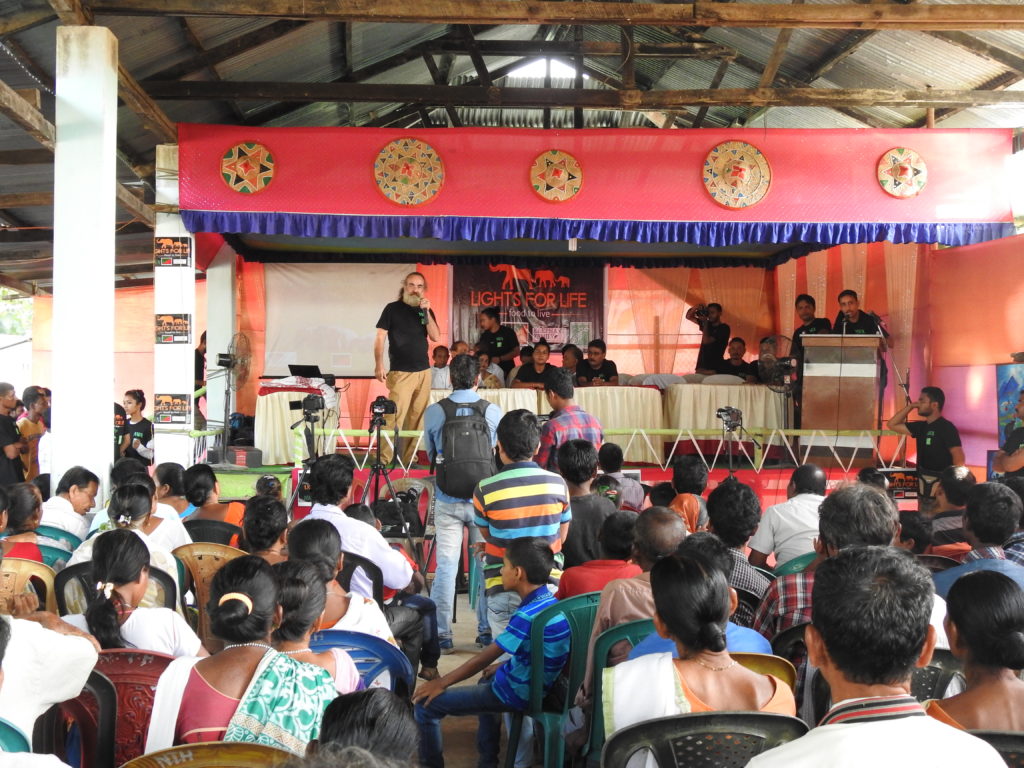 Every year, during paddy harvest season in November, huge herds of wild elephants are leaving the Karbi Anglong mountains in search of food. They are heading for the paddy
fields and cause massive losses to the local communities.
in 2016 Nature & Wildlife Association and Green Guard Nature Organization started a collaborative effort to find the underlying causes and and to start a long term mitigation program.
Our findings:
Every year, during monsoon season, more than 1000 wild elephants from Kaziranga National Park are leaving their habitat there to escape the annual flooding.
 Most of them are migrating to the Karbi Anglong Mountain range, as Karbi Anglong is home to another 300-400 wild elephants, Karbi Anglong is then suddenly facing more then 1000 wild elephants in search of food.
It will take them around 1 month  to totally exhaust available food sources in Karbi Anglong. Leaving the hills to search for food in surrounding agricultural land is the next step.
please note, that during the second harvest period in May, these Herds do not show up.
Next big question was, why did all this start only 15-20 years ago, earlier there have been no reports of incursions by large herds!
There are numerous reasons; habitat loss, human activity in the hills, elephant population increase and others.
We had a very close look at habitat loss and found one stunning parallel!
Villagers used to go into the hills to cut grass to make roofing, but they stopped about 20-30 years ago.
So why did they stop?
The explanation is simple, there was no more grass!
We started to have a closer look at the grasslands inside the hills and found something unbelievable!
There was only very little grass in all these grasslands; they are almost entirely covered by invasive alien plant species like:
Chromolaena Odorata, Mimosa Pudica, Lantana Camera, Ageratum Conizoides and many others.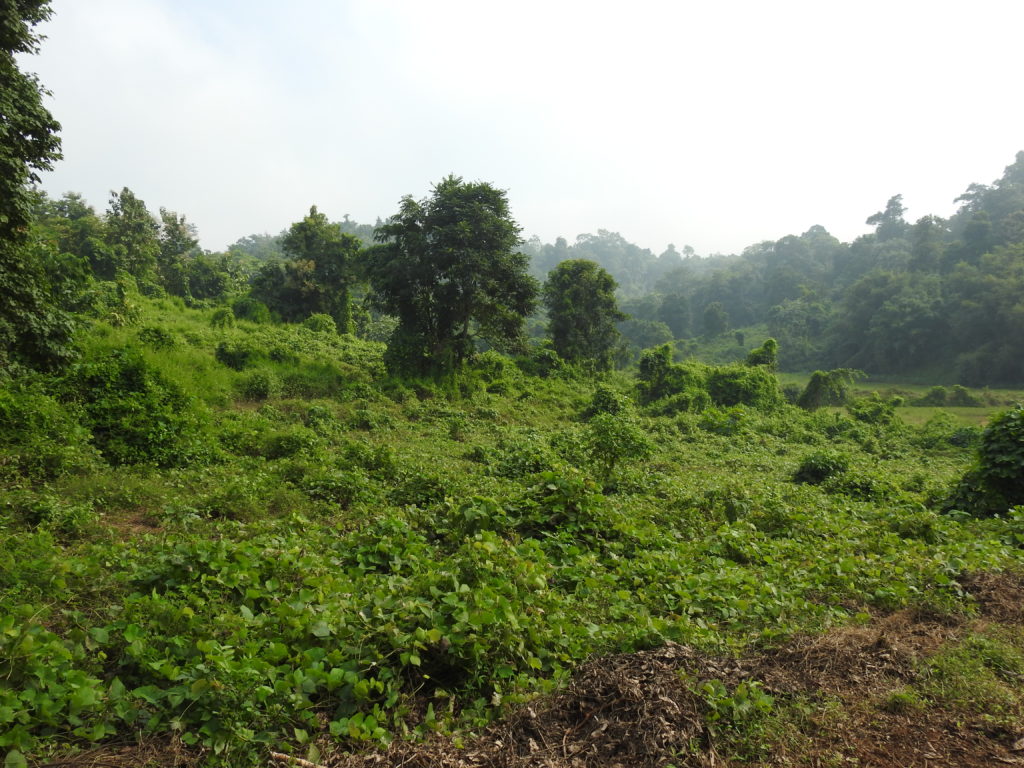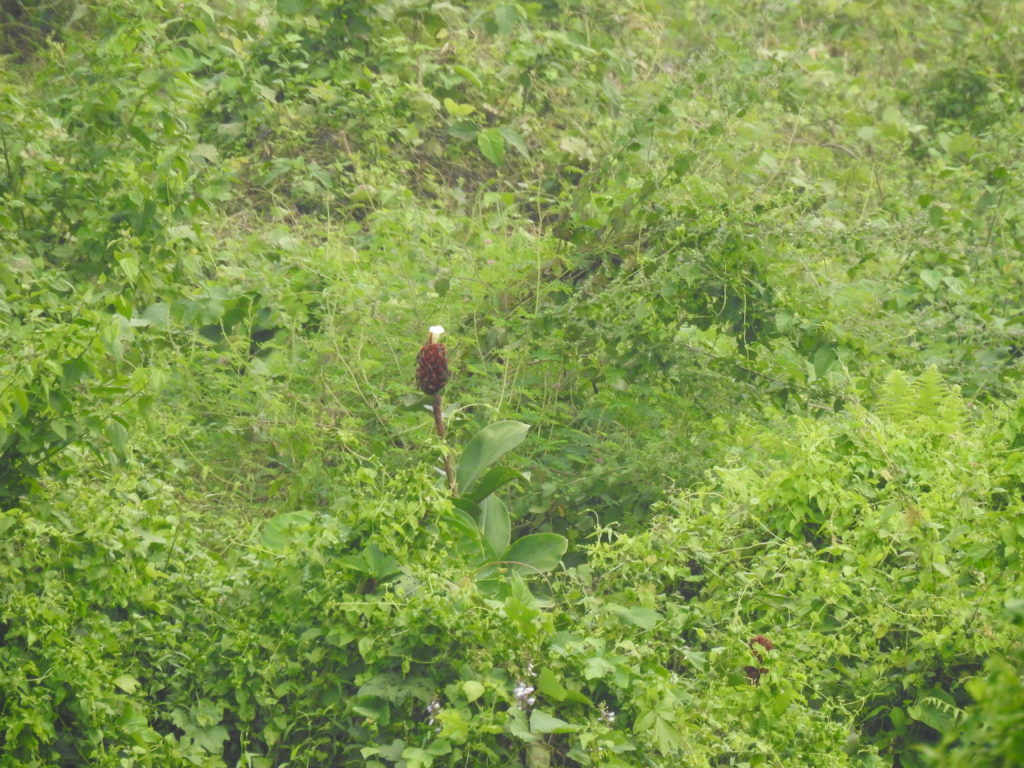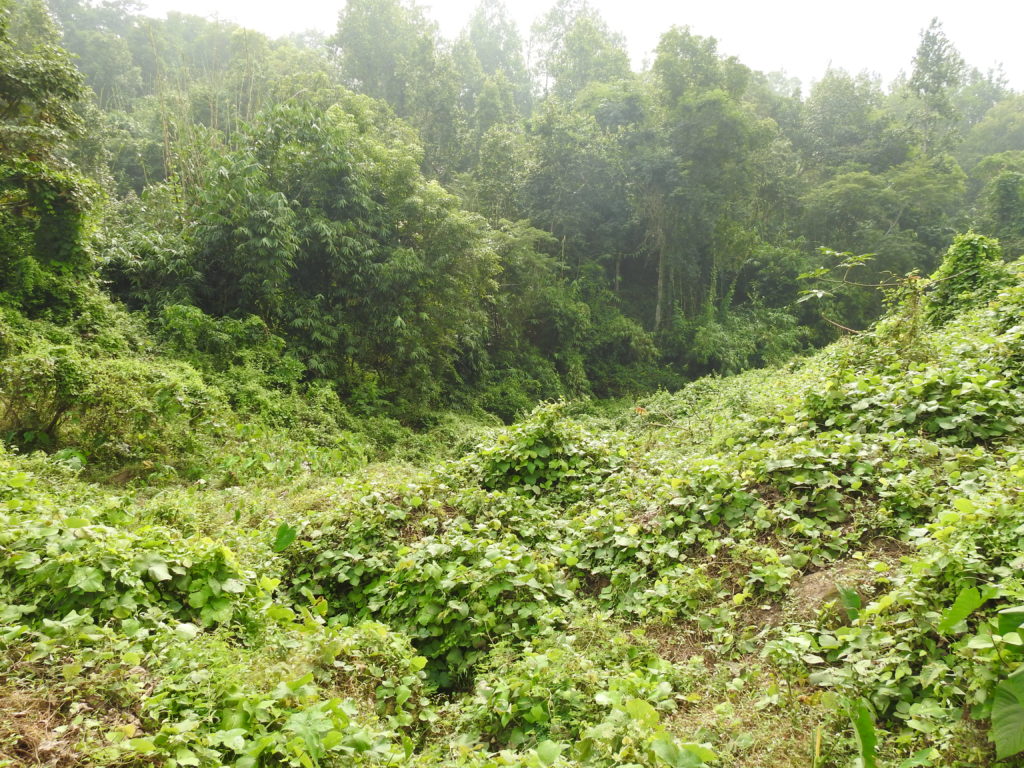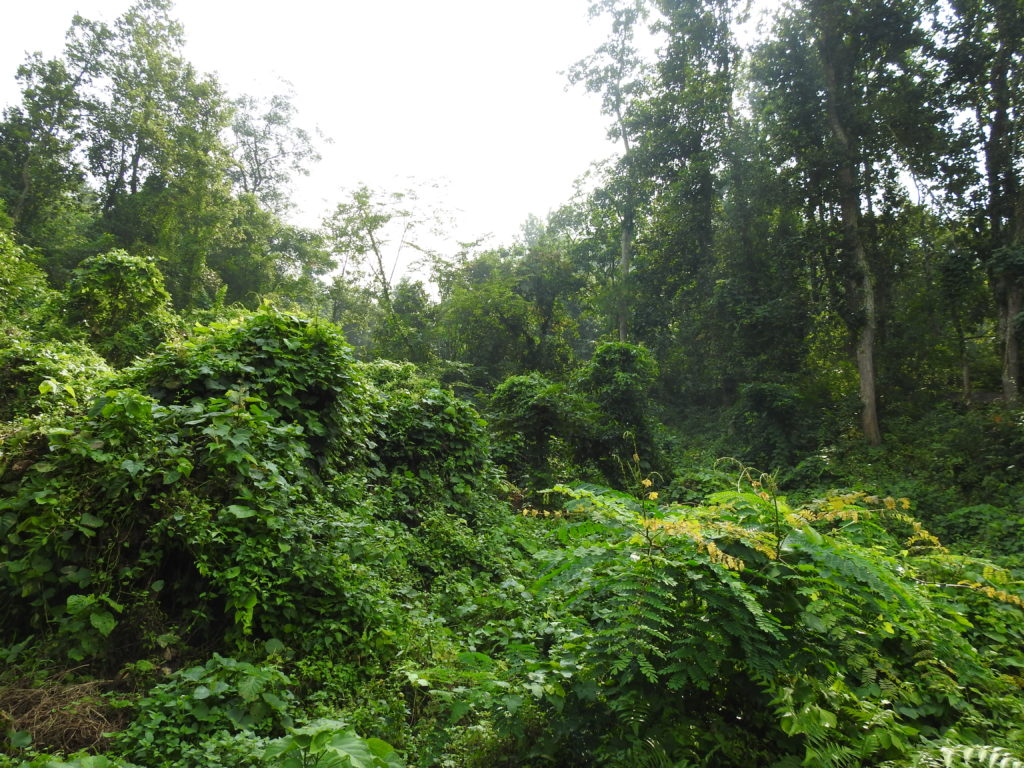 This led to Lights for life- Food to live, a large scale long term invasive species removal program, combined with NWA's HEC soft-mitigation training.
We plan to vastly expand this initiative with local partners around Karbi Anglong, through out India and in other Asian elephant range countries.